Today I'm going to compare "A2 Hosting and HostGator". In A2 Hosting vs HostGator comparison, you will learn their 
plans and pricing,
speed and performance,
security,
and customer support.
If you need a hosting web service for your website, you should learn about these two companies before deciding. We've put together this A2 Hosting vs HostGator comparison to help you decide which company is best for you.
Let's dive right in.
The decision between A2 Hosting and HostGator is challenging, making it difficult to determine which one is best for you. After all, both companies have similar offerings, and the features that separate one company from another are a bit of a mess. In fact, you could spend hours researching which one is the best fit for your needs. Therefore, in order to make a wise purchase. It is necessary to understand the differences between these hosting companies.
A2 Hosting emphasizes speed and uptime guarantee at an affordable price. Whereas HostGator strives to make the environment easy to use for its customers at a low cost. A2 Hosting operated on its own. However, HostGator is owned by EIG (Endurance International Group), as are its siblings Bluehost, JustHost, iPage, and others. In this comparison, though, A2 Hosting comes out on top.
Read this table if you can't read the whole article. This table covers every feature that both companies provide to their customers.
A2 Hosting vs HostGator
| Features | A2 Hosting | HostGator |
| --- | --- | --- |
| Hosting Types | Shared hosting, VPS hosting, reseller hosting, managed WordPress hosting, Email hosting, cPanel hosting, turbo hosting, and  dedicated servers | Shared hosting, VPS hosting, reseller hosting, managed WordPress hosting, and dedicated servers |
| Free Domain | No | Yes |
| Pricing | $2.99/month | $2.75/month |
| Data Storage | Unlimited | 120GB-240GB |
| Bandwidth | Unmetered | Unmetered |
| Website Backup | Yes | Yes |
| Dedicated Hosting | Yes( for unmanaged, its starting price is $105.99/mo, and for the managed dedicated hosting, its starting price is $155.99/mo | Yes( HostGator doesn't provide managed dedicated hosting, so its starting price for unmanaged is $89.98/mo |
| cPanel | Yes | Yes |
| Free CDN | No(its starting price is $2.99/mo) | Yes |
| Free Site Migration | Yes | Yes |
| Money-Back Guarantee | If you are not pleased with your hosting plan during the first 30 days, you will receive a full refund and a reimbursement for unused time if you cancel between the 31st and 90th days. | You will receive a full refund if you cancel your hosting plan within 45 days and your SSL certificate within 30 days. |
| Customer Support | 24/7 Live chat, knowledge base, and ticket | 24/7 live chat, phone, email, and knowledge base |
| Server Uptime Guarantee | 99.9% | 99.9% |
| Server Location | Ann Arbor, Michigan, USA | Houston, Texas, USA |
| Security | SSL Certificates, OpenVPN, DDoS Protection, KernalCare, hack scan, auto-heal hosting protection, virus scanning, additional security monitoring | SSL Certificates, automatic malware removal, siteLock, SMART removal |
| Email Hosting | $1.59/mon | No, they don't provide email hosting |
| Rating | 4.5/5 | 4.2/5 |
| Website | www.a2hosting.com | www.hostgator.com |
If you are taking an interest in reading the rest of the article. Then I will start with an overview of both companies. Then, I will explain both companies in detail, so you will know who they are and what they provide to the customers.
So let's get started.
Overview
 Bryan Muthig established A2 Hosting in Ann Arbor, Michigan, USA, in 2001. The company is based on over 200 team members available to help you 24/7. A2 Hosting has more than 110,000 customers using its products around the world. The company has 4 data centres in Michigan, Pheonix, Amsterdam, and Singapore.

Their primary objective is to provide consumers with web hosting services that are lightning-fast and highly dependable. Moreover, the company's team members have won many awards because of their excellent support. You can contact them at any time, anywhere around the world. A2 Hosting received a 4.5 out of 5 based on 1,735 customer reviews from Trustpilot.
You can imagine how excellent their web hosting services and customer support are.

In Contrast, HostGator was initially created in 2002 by Brent Oxley in his college dorm room when he was 18. He started HostGator as a company in Baton Rouge, Florida.
In 2007, HostGator moved from its original location in Florida to Houston, Texas. Since shifting to Houston in January 2007, the company has expanded to over 800 employees worldwide, with locations in Austin, Brazil, Singapore, Texas, and India. HostGator now hosts over 2 million websites. Moreover, HostGator is a world-leading Reseller, VPS, Shared, and Dedicated Hosting provider. According to Trustpilot, this provider got 4.2 stars based on 2,772 reviews.
After overviewing both companies, it's time to compare both web hosting plans and its price.
A2 Hosting vs HostGator: Plans and Pricing
A2 Hosting and HostGator pans are perfect for small to large websites but choosing the right web hosting plan can be difficult. Therefore, I will compare both provider shared hosting plans in terms of pricing and features.
So let's get into this.
You're probably wondering what shared hosting is before we get into its pricing and features. Well, let me explain it to you.
Shared Hosting is a service that gives access to multiple websites shared by one web server.
Both web hosting providers offer almost the same essential features for running a website. But HostGator offer free domain name with their hosting plans. At the same time, A2 Hosting doesn't offer the domain name for free. Instead, you have to buy it. As I mentioned in the table, its starting price of 36-month is $2.99 per month.
A2 Hosting's shared Hosting has 4 plans STARTUP, DRIVE, TURBO BOOST, and TURBO MAX, and its 36-month price range from $2.99 to $12.99.
On the other hand, Hostgator has 3 plans Hatchling plan, Baby plan, and Business Plan, which is cheaper than A2 Hosting's shared hosting plans. Their 36-month pricing starts from $2.75 to $5.25.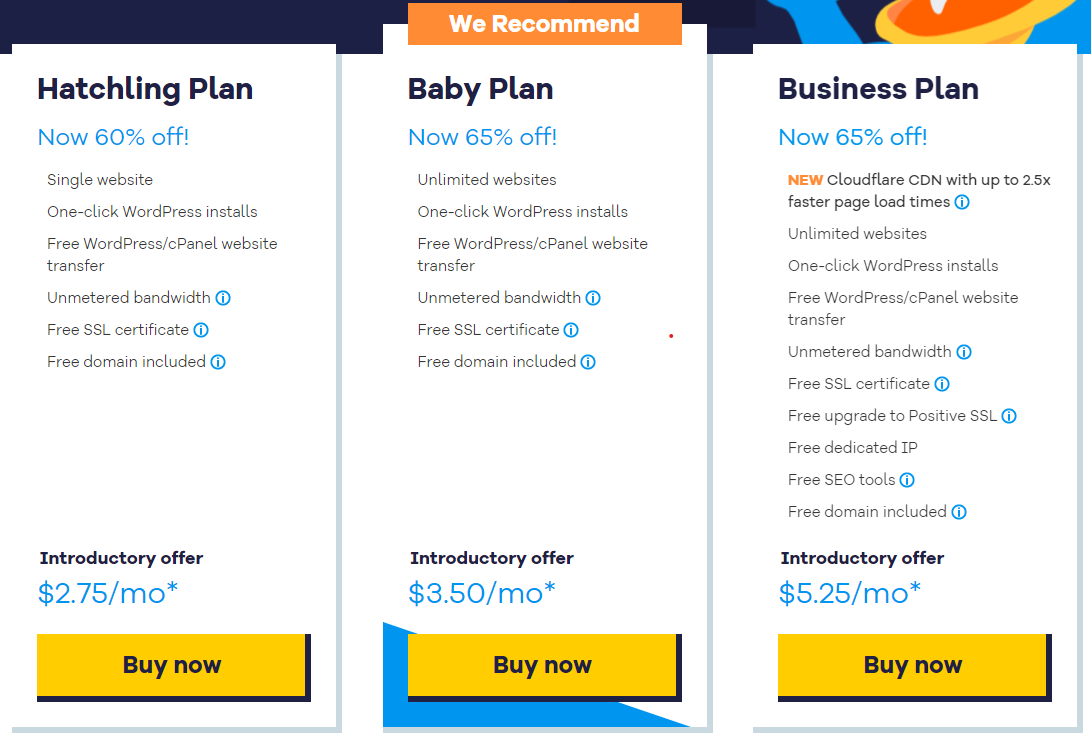 Both offer unlimited websites, bandwidth, disk space, a cPanel control panel, free automated backups, and similar features. In addition, both offer one-click WordPress installs and free SSL certificates.
But wait, do you know the best part about A2 Hosting?
A2 Hosting is well-known for its high speed and better performance.
When it comes to speed, Turbo Servers definitely stand out. Because Litespeed Webserver powers these servers, the fastest web server on the market, it also has a faster CPU processor and a faster SSD known as NVMe SSD, which has up to 3x quicker read and write speeds.
The faster your website runs, the higher your page ranking on Google. Regarding conversion rates. It has been scientifically shown that any delay on your website encourages customers to leave. So, if you're selling items, a fast-performing website improves the user experience and leads to a higher conversion rate.
In A2 Hosting vs HostGator plans and pricing, A2 Hosting is the winner because they offer fantastic speed and performance, which will help you to get more traffic on your website. Although, HostGator is cheap.
Renewal Prices
A2 Hosting offers affordable renewal prices. In addition, they offer different prices for shared hosting plans. A2 Hosting renewal costs are $11.99 per month for STARTUP, $12.99 per month for DRIVE, $20.99 per month for TURBO BOOST (TURBO), and $25.99 per month for TURBO MAX (TURBO).
If you want to buy the TURBO BOOST plan for 12 months, the price is only $10.99 a month, and the total will be $131.88 after a discount of $108 from $239.88. if you buy the same plan for 24 months, the price will be $9.99, and the total will be $239.76 after a discount of $240 from $479.76.
A2 Hosting Domains
.com $16.99/year. Renews at $16.99/year
.org $16.99/year. Renews at $16.99/year
.info $19.99/year. Renews at $19.99/year
.online $49.99/year. Renews at $49.99/year
.store $59.95/year. Renews at $59.99/year
.co $29.99/year. Renews at $29.99/year
However, HostGator offers the most affordable renewal rates. They provide several price options for shared hosting. Renewal prices for the Hatchling Plan are $11.95 per month, $12.95 per month for the Baby Plan (which is recommended by the company), and $15.99 per month for the Business Plan.
If you purchase a Baby Plan web hosting package for a year. The cost is only $5.00 per month, with 58.16% off. The plan renews for $11.95. If you purchase the package for three years, your monthly price will be $3.50, a savings of 64.82%. The plan will renew in 2025 for $9.99 per month.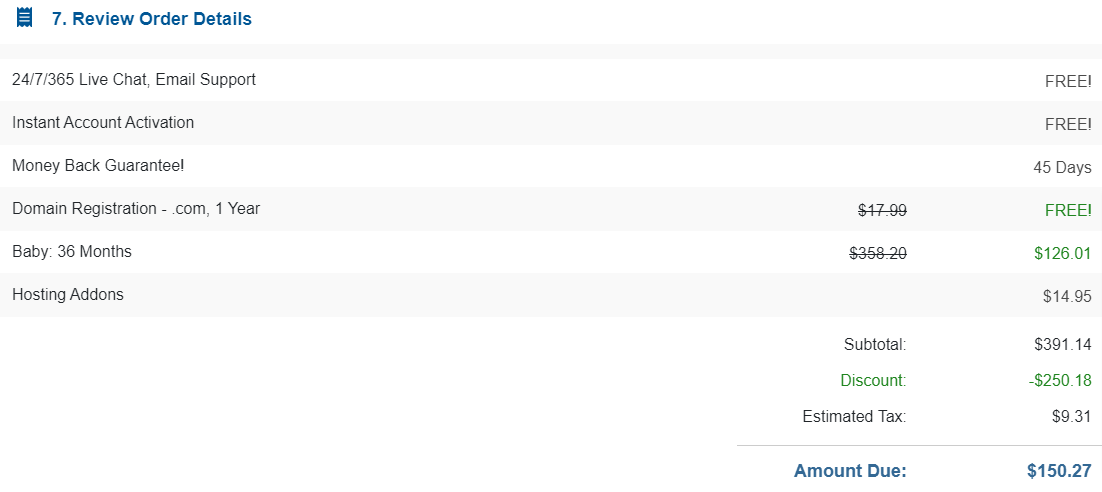 HostGator Domains
.com $12.95/year. Renews at $18.99/year
.org $12.95/year. Renews at $18.99/year
.info $12.95/year. Renews at $18.99/year
.net $12.95/year. Renews at $18.99/year
.online $1.95/year. Renews at $15.00/year
.co $12.95/year. Renews at $35.00/year
Performance Analysis
A2 Hosting has increased speed and performance by fine-tuning its servers. Their Turbo plans use larger servers, premium hardware, and more resources, which results in a significant performance boost. For example, the Turbo Max packages offer up to 20 times faster page load with up to 5x more resources and up to 40% faster AMD EPYC CPU performance, improving page loading speed.
So, if you want a web hosting provider that will give you excellent service and where your site will operate efficiently, you should choose A2 Hosting. They provide some of the fastest web hosting services. They are frequently listed among the best web hosting services. Currently, A2 Hosting offers a 99.9% of uptime guarantee. The company has had outstanding uptime results for the past 5 months.
The uptime guarantee of A2 Hosting for the last 5 months:
September 2022: 99.94%
August 2022: 99.98%
July 2022: 100%
June 2022: 99.99%
May 2022: 100%
While HostGator's hosting plan speed and performance are determined by the amount of traffic and the number of purchases made on the site. As a result, the higher the plan, the more power is included. For example, their Business plan offers up to 2.5x faster page loading speed with Cloudflare CDN, and A2 Hosting offers a 20x faster page loading speed. See the difference? That's why A2 HostingHosting is a leading web hosting company because of its faster speed and performance.
Cloudflare stores site information on servers all across the world, allowing for faster worldwide loading speeds. Cloudflare CDN optimizes image, text, and video content, reducing load time. A faster load time provides a better experience for your users.
HostGator guarantees 99.9% uptime. This is because they maintain their servers working 24 hours a day, 7 days a week. That means your website will be up and running 99.9% of the time. HostGator also has had good uptime results for the last 5 months but not good as A2 Hosting's uptime.
Hostgator's uptime results for the past 5 months:
September 2022: 99.96%
August 2022: 99.94%
July 2022: 99.96%
June 2022: 99.97%
May 2022: 99.99%
Is A2 Hosting has a better page loading speed than HostGator?
Yes, A2 Hosting is much faster than HostGator. First, we set up two websites on each hosting account to evaluate the loading speed. Then we use the Pingdom tool to monitor the speed of A2 Hosting and HostGator. We obtained some pretty intriguing results, which are given below.
The following are the A2 Hosting site's results:
North America – USA – Washington D.C: 0.70s
Asia – Japan – Tokyo: 1.17s
Europe – United Kingdom – London: 1.27s
Pacific – Australia – Sydney: 1.33s
The results are listed below from the HostGator website: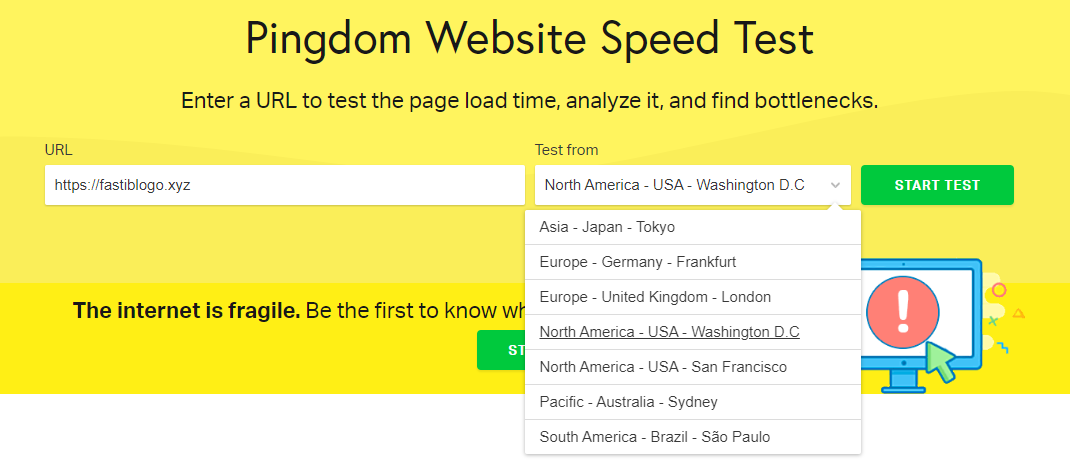 North America – USA – Washington D.C: 1.10s
Asia – Japan – Tokyo: 1.24s
Europe – United Kingdom – London: 1.82s
Pacific – Australia – Sydney: 2.41s
In A2 Hosting vs HostGator speed and performance, A2 Hosting is the clear winner because A2 Hosting provides exceptional speed and has excellent past uptime guarantees.
A2 Hosting vs HostGator: Security
Website security is very important for protecting a website from harmful cyberattacks. If your site isn't properly secured, hackers can quickly get access to it. Therefore it's critical to take precautions to keep hackers from stealing your data and harming your customers.
A2 Hosting includes:
Basic SSL (DV) – Basic SSL offers only basic protections. In contrast to other options for data security, such as OV SSL or EV SSL. It doesn't have extra security features or a warranty. Any SSL purchased from the company SSL shop comes with an SSL authority warranty, like a type of insurance payout. The Basic SSL starting price is $49.99 per year.
OpenVPN – OpenVPN hosting is available on A2 Hosting's unmanaged VPS plans, which are ideal for developers. You would be able to choose an operating system and root-level access. They do not offer any setup for managing these servers. It would help if you managed it yourself or with the assistance of your server administrator. Its starting price is $4.99 per month.
DDoS Protection – DDoS protection system of A2 Hosting offers high capacity and quick attack detection and mitigation. This increases the probability that your website will remain operational despite the most advanced distributed lack of service assaults. If needed, you need to manage the server firewall for DDos and per-site configurations. Starting price of DDoS-protected hosting is $2.99 per month.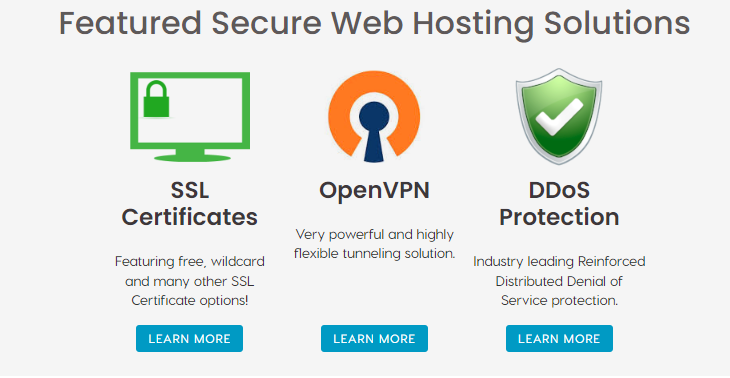 Hostgator Security:
Positive SSL – HostGator SSL provides domain validation and the ability to trace the domain ownership of the website. All options include a free SSL certificate and renewal for $39.99 each year.
SiteLock Security – Hostgator SiteLock is a professional security solution that protects your website from malware, cross-site scripting, SQL injection, and other harmful attacks. It costs $5.99 per month and $71.88 per year.
CodeGuard – Codeguard from HostGator It's essentially a time machine. When anything goes wrong, you can protect your site from hackers, spam, viruses, and corrupted code by enabling daily backups. Small sites cost $2.75 per month* and $23.95 per year.
In A2 Hosting vs HostGator security, both A2 Hosting and HostGator offer different SSL Certificates. You can choose one of them that meets your requirements.
Customer Support
A2 Hosting and HostGator are two of the most well-known web hosts in the industry. Both companies have a reputation for top-notch customer service and top-notch performance. Although they offer plenty of different services, customer support is a standard feature for people when choosing a hosting company. And both A2 Hosting and HostGator offer an outstanding level of customer support. In addition, both A2 Hosting and HostGator offer 24/7/365 live chat and phone service.
If you have any problem with your account, you can access live chat by visiting your hosting dashboard. You can talk to a representative, and They are available 24/7/365 to answer questions regarding anything from billing to server configuration. A2 Hosting also has a knowledgebase section where you can find hundreds of articles. They have explained everything about the services and products in the knowledgebase section. If you still have an issue that needs to be solved, you can contact them via live chat or call them. They also have phone service. A2 Hosting has won many awards due to its top-notch customer service.
I have used their live chat service, and they usually respond under a minute. The information was beneficial, and they provided the exact information in detail that I asked for. You can find their live chat icon in the lower right corner.
Hostgator also has a knowledgebase section. They have an extensive range of articles related to Advanced Troubleshooting, databases, cPanel, Design Tool, Domains, DNS, Email, Security, Files, Hosting products, VPS/Dedicated, and more in their knowledgebase section.
If you are having experience with any technical difficulties with your website, need help figuring out why your site won't load, or have questions about HostGator's hosting services, you can reach their customer representatives via live chat, phone, or email. They are available 24/7/365 to assist you with any problem.
I also used their live chat service, which is very informative, and the information they provided was what I needed. However, their average response time is 1-2 minutes. Moreover, you can't chat with them on their dashboard. When you click on live chat, a new browser window will open. There they will ask for your name, select the category with which you have a problem, and write the problem in detail in the last section.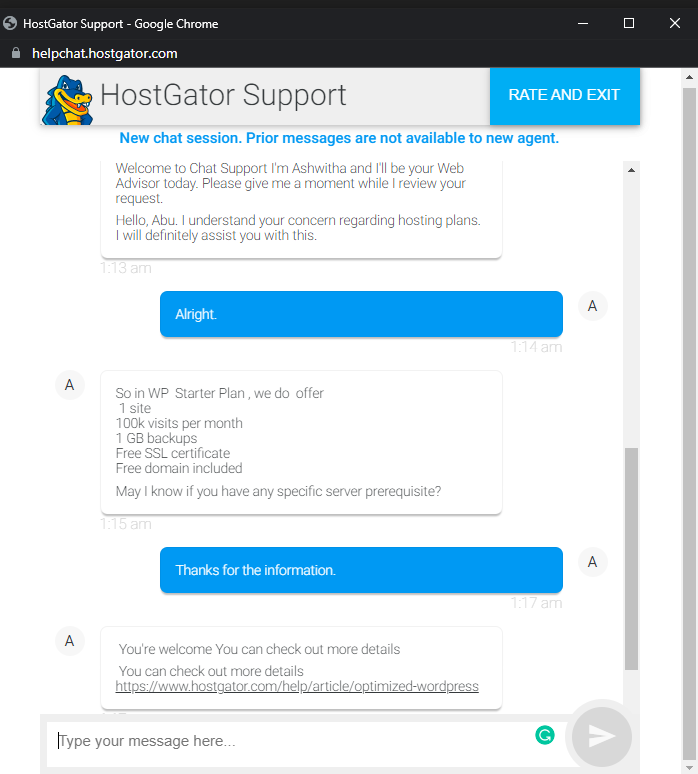 I think HostGator needs to improve its live chat system to look more professional, like A2 Hosting or other web hosting providers.
A2 Hosting vs HostGator: Bottom-Line
This A2 Hosting vs HostGator comparison was a nail-biter. They both provide dependable and economical web hosting options for all businesses, but several distinctions stand out between them.
A2 Hosting prioritizes high speed and better performance. And they demonstrate better speed and performance. Plus, you can get a refund anytime, giving you plenty of time to explore A2 Hosting. They also provide award-winning customer service. Moreover, they offer turbo features, which give your website 20 times faster speed and excellent performance.
Winner: A2 Hosting
Whereas Hostgator prioritizes beginners. And they demonstrate cheap hosting plans, an easy-to-use user interface, and a 30-day money-back guarantee.
FAQs
Is A2 Hosting and HostGator good for WordPress?
Yes, both provide fantastic WordPress services. However, A2 Hosting has an advantage since they optimised their WordPress plans on Turbo platforms to boost speed and performance while ensuring the plans are safe and easy and have 24/7/365 experienced customer support that addresses technical concerns. HostGator, on the other hand, lowers their rates and offers Softaculous, a one-click option for deploying a WordPress installation to your domain.
Do I get a free domain with both HostGator and A2 Hosting?
No, you won't get free domains if you choose A2 Hosting, while HostGator includes a free domain with all its shared hosting plans.
Which is more affordable, A2 Hosting or HostGator?
HostGator offers more affordable starting at $2.75/mo. In addition, they provide a free trial to their customers. Whereas A2 Hosting pricing starts at $2.99/mo. But you'll get turbo features if you choose A2 hosting.
What are the Alternatives of A2 Hosting and HostGator
There are some alternatives you might be interested in for both companies:
A2 Hosting
HostGator
Conclusion
Now, I would like to hear from you.
Which web hosting provider will you choose, A2 hosting or HostGator?
Or do you still need our assistance choosing between one
In any case, please let me know by leaving a comment below.