Namecheap is a decent registrar, but it doesn't automatically make it a good host. For instance, Namecheap doesn't give a free SSL certificate unless you sign up for specific WordPress services, which is absurd. WordPress plans also provide free SSL certificates for domains registered via Namecheap.
But the fact is that many hosts who claim to be excellent Namecheap alternatives have the same flaws. For instance, GoDaddy and Network Solutions have comparable "unusual" methods to SSL certificates, so you'll have to continuously check the tiny print to determine whether you're qualified.
The result is that having an encrypted connection for your website frequently involves paying extra or having to use a subdomain if you already have an existing domain registered elsewhere. Aside from the fact that your site will not be safe if you collect visitor information via forms or shopping carts, there is no other choice except to use encrypted connections.
These are the best Namecheap alternatives I've evaluated, and after a thorough evaluation, I'm confident in recommending them to you. Many of them also provide domain registration to boot.
Namecheap is the most affordable domain and hosting supplier that provides feature-rich goods and services suited for any kind of website. However, a low price is not necessarily a reliable indicator of quality.
Therefore, this post lists the leading 6 best alternatives to Namecheap that give top-notch features, unsurpassed quality, protected networks, quick loading speeds, and website creation tools.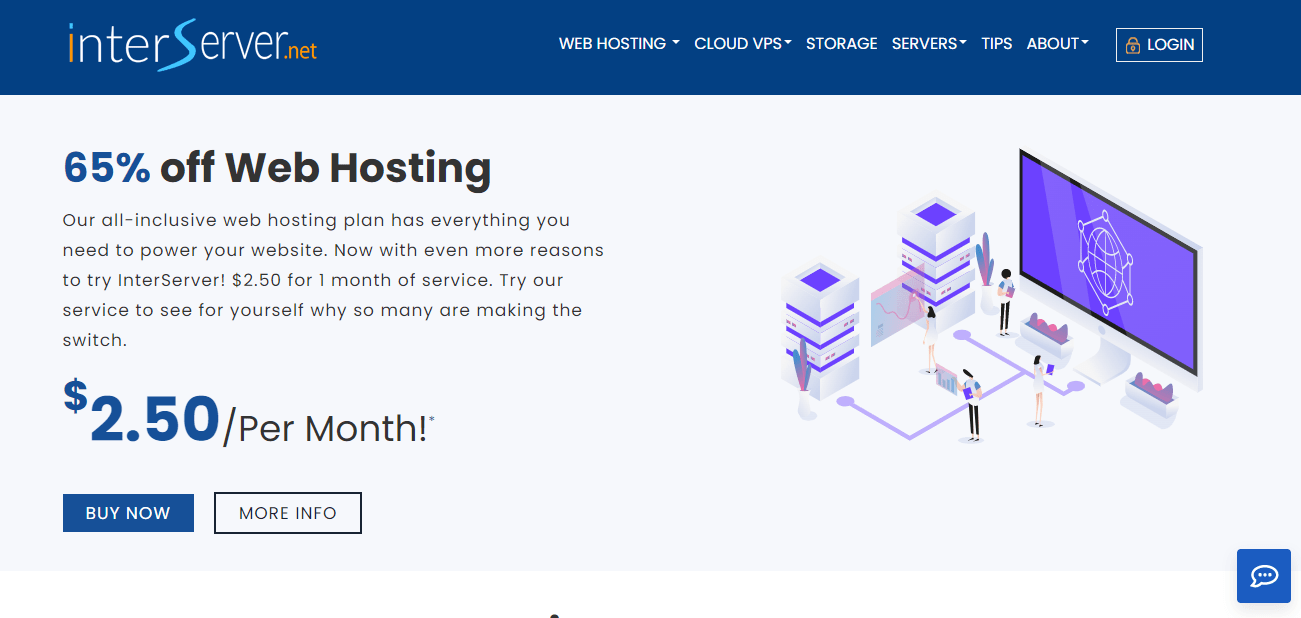 Renewal fees are standard in the web hosting market, but Namecheap takes it further by charging more than double the typical amount for all its shared hosting plans. On the other hand, InterServer is the most acceptable Namecheap option if you're not ready to commit to an annual hosting package.
As long as you use InterServer, you'll be locked into your current rate until you wish to modify your plan, which is possible according to the company's price-lock guarantee policy. There are more treats in store. InterServer also maintains a policy of employing just 50 percent of its servers' capacity, which is nearly unheard of in the hosting sector. If traffic increases, you can be confident that the necessary infrastructure will be in place to handle it.
InterServer's drawback is that annual plans do not include a free domain name; however, you may buy one from InterServer. Most domains renew at the same price, similar to the price-lock guarantee.
Features:
 Unlimited resources. Resource ad infinitum Unlimited SSD storage, bandwidth, and email are all included in the entry-level subscription at InterServer. You can also host an infinite number of websites.
 Awesome security. The host has a robust security system that includes a malware database, machine learning firewall, traffic analyzer, and virus scanner. What more can you ask for?
 Fast infrastructure. Hostinger and FastComet use the LiteSpeed Web Server and a multi-layered caching technology to guarantee that your website loads as quickly as possible, as does InterServer.
 Free website cleaning. The InterServer staff will remove any virus from your website, regardless of whether you are a new or old client.
Plans and Prices:
 Standard Web Hosting: $2.50
 Windows ASP.Net: $8.00
2. Kinsta:
The managed WordPress solutions offered by Namecheap are nothing compared to those provided by Kinsta. For starters, Kinsta is situated in the cloud. The free CDN traffic and at least two weeks' worth of automated backups are included in all their subscriptions.
The host also offers many essential features, such as a cache manager, performance-monitoring tools, and a minimum number of PHP workers per site. This is largely why we found Kinsta to be considerably quicker than Namecheap. In contrast to Namecheap, which only offers two data center choices, Google Cloud Platform (GCP) offers 29. Fully managed WordPress hosting is another benefit of the Kinsta platform. Additionally, your site will be repaired instantly if it is hacked or offline due to the team's 24-hour security monitoring and patching. How do they know that? Every two minutes, the host performs a system-wide health check.
Kinsta's primary flaw is its price, as you would have guessed. Even the most basic plan costs a lot, and there aren't many alternatives in the middle. However, Kinsta is an attractive choice if you don't want to deal with the effort of maintaining your WordPress backend and just want a safe host.
Features:
 Easy scaling. Namecheap claims that it provides simple scalability; however, the company's infrastructure is not hosted in the cloud and is not nearly as powerful as the infrastructure provided by Kinsta. While you may not be prepared for spikes in traffic, the servers are.
 Stellar support. Kinsta's customer service representatives, in contrast to most normal hosts, have received extensive training in all aspects of WordPress and will assist you in resolving most of your difficulties, including problems with the server and plugins. The team has a perfect 100 per cent success record in solving problems.
 Effective user interface. The website administration capabilities of the host are elevated to a new level by the unique dashboard. You can effortlessly manage, update, and back up all of your sites from a centralized interface.
 Excellent additions. Kinsta comes with several valuable add-ons, one of which is an automated backup that occurs every hour. In addition, you have the option to get performance-enhancing features such as Redis and NGINX Reverse Proxy.
Plans and Prices:
 Starter: $35
 Pro: $70
 Business: $115
3. InMotion Hosting:
InMotion Hosting is the best option for you if your website is geared toward a North American audience and you want your customer service staff to be entirely headquartered in the United States. In the web hosting market, outsourcing customer assistance to other organizations is widely considered a usual practice; nevertheless, InMotion handles everything internally.
In addition, InMotion Hosting offers a superior hosting stack than Namecheap does. InMotion, on the other hand, uses a solution of its design dubbed UltraStack, in contrast to the latter's use of an Apache configuration that is rather basic. The arrangement that InMotion uses will unquestionably improve website speed because of its use of NGINX caching, PHP handling, and enhanced website compression.
In contrast to the website builder offered by Namecheap, InMotion's BoldGrid builder is compatible with the flexible WordPress platform. This ensures that transferring your website to a new host, should you ever feel the need to do so, would be a simple process. In addition, the WordPress environment makes it very simple to include additional features to a website.
Features:
 Hosting that is of high performance. InMotion Hosting is committed to optimizing the performance of its customers' websites by continuously enhancing and modernizing its web hosting stack and infrastructure. There is a strong probability that the pages on your website will load very quickly for users who are located in North America.
 Free credits for ads. A total of $150 in advertising credits are included in all of the shared hosting plans offered by InMotion Hosting, except for the Core plan, which is the company's most basic offering.
 There is no downtime during transfers. The technical support staff at InMotion Hosting will move your website without causing any downtime at no additional cost.
 Tremendous promise that your money will be refunded. Namecheap provides a money-back guarantee for thirty days, whereas InMotion offers three times longer security (90 days). This is the place where you may find the time you need to experiment with different approaches.
Plan and Prices:
 WP Core: $4.49
 WP Launch: $8.99
 WP Power: $8.99
 WP Pro: $16.99
4. A2 Hosting:
Initial solutions made available by Namecheap may seem appealing; nevertheless, upgrading to a higher plan might be incredibly pricey, and you won't receive anything in return for your investment. On the other hand, A2 Hosting's Turbo plans are the ideal choice for websites that are still expanding their online presence. They provide you with greater leeway to delay making that significant change to your infrastructure until you are sure you need it.
The hosting packages offered by A2 Hosting additionally provide many helpful extras as standard. Most shared plans provide available data storage space, data transfer capacity, website staging, cost-free regular backups, and high-level security. If you were curious, you wouldn't need to be concerned about SSL certificates since they come standard on all A2's plans at no additional cost.
The customer service offered by A2 Hosting is not always reliable. During our evaluations, the live chat help was in no way comparable to the so-called "guru" squad that the company promotes. The spokespeople, on the whole, were more perplexing than helpful. Thankfully, the ticketing mechanism provided by A2 was more assistance than their live chat.
Features:
 Installations optimised for A2. A2 Hosting is aware of Namecheap's EasyWP setup and has responded by providing streamlined instals for all of the most popular content management systems (CMSs), such as WordPress, Magento, and Drupal, and many more.
 Plugin for free use with WordPress. A2 Hosting has developed a proprietary plugin that, if your website is built on the WordPress platform, you may use to increase the speed at which pages load. It is as simple as clicking a button to automate several caching solutions.
 Turbo server configuration. Even while I wouldn't go so far as to declare that your website would be 20 times quicker, the Turbo servers that A2 Hosting offers have superior design and technology. Because of this, A2's Turbo plans are an excellent stepping stone that you may use on your route to more serious hosting arrangements, such as a virtual private server (VPS) or a dedicated server.
 Excellent refund policy. You may cancel at any time and obtain a pro-rata refund. You will get a refund for any time remaining in your plan that has been utilised.
Plan and Prices:
 Turbo Run: $17.99
 Turbo Jump: $22.99
 Turbo Fly: $34.99
 Turbo Sell: $47.99
5: FastComet:
FastComet allows you to host your website in Singapore, Tokyo, Sydney, or Mumbai, in addition to seven additional cities all over the globe. This contrasts with Namecheap, which only provides data centres in North America and Europe. This is a massive benefit for websites geared toward users in Asia and Oceania since a shorter geographical distance often results in faster download times.
Another remarkable aspect of FastComet is that the company does not have a policy that automatically suspends your account if you utilise too many shared hosting resources. This does not imply that you are permitted to go ahead and operate a file-sharing platform; rather, it indicates that the team will not impose stringent limitations on your available bandwidth. FastComet will not charge you extra money for excessive bandwidth use so long as you continue to comply with the terms of service. That is pretty cool, don't you think?
The cost of using FastComet is the service's most significant downside. Although it is more expensive than some of the other hosts on my list, you might argue that your money was well spent because of the quality of support you get, the fact that you can choose the location of the data centre, and the features that come standard with each plan.
Features:
 Infrastructure for RocketBooster. Plans offered by FastCloud Extra are hosted on a superior infrastructure that uses LiteSpeed Web Server. In addition, accounts are allocated additional resources and have a minimum of five levels of cache protection.
 Free backups are available. The most costly of FastComet's shared hosting plans provides backups going back 30 days, while two of the other shared projects keep a week's worth of backups (which are kept offsite).
 Strong back up for. FastComet's customer care platform is among the finest we've seen, unlike Namecheap's, which covers the fundamentals but often becomes confused when dealing with more complex difficulties.
 Premium SSL. FastComet is one of the few hosting providers that offer a premium SSL in its higher tier plans; more specifically, it is provided at no additional cost for one year with the Plus and Extra plans.
Plans and Prices:
 Fast Cloud: $2.95
 Fast Cloud Plus: $4.45
 Fast Cloud Extra: $5.95
6. GreenGeeks:
Although Namecheap's support wasn't terrible (believe me, I've seen far worse), GreenGeeks' service is in a league of its own and is incomparable to Namecheap's. GreenGeeks provides what the shared hosting market considers one of the top customer care teams. Live chats are met with an instantaneous response from agents, who then offer exhaustive explanations to every one of your inquiries. The host cherishes every consumer.
GreenGeeks' standard plans include managed WordPress services, much like Hostinger's. This means you receive all the WordPress support you could want for the traditional hosting fee with GreenGeeks. You will get a free SSL certificate, a domain name for one year, and CDN integration in addition to the daily automated backups and upgrades for the core software.
GreenGeeks' dedication to providing environmentally responsible hosting services sets them apart from similar companies. At any one moment, data centres use a significant amount of electricity. GreenGeeks is an excellent option for a web host to go with if either you or your clients are concerned about the environment.
Features:
 Hosting that is safe. Using virtualization technology, each account on GreenGeeks is kept entirely separate from the others. The network is watched over by a technical staff around the clock, in addition to the other levels of security that are already in place.
 Excellent job, all around. GreenGeeks, just like many of the other leading hosting platforms, makes use of the LiteSpeed Web Server. This implies that quality caching is ensured at all times. Additionally, the free version of the Cloudflare CDN service may be activated anytime you wish.
 Free website transfer. Customer service representatives will optimize your website and walk you through every step of the transfer process if you are coming from another hosting provider.
 Easy scaling. If Elon Musk retweets a statement from your blog and your traffic suddenly skyrockets, as a result, it is simple to raise the amount of RAM associated with your account so that your website can cope with the increased strain.
Plan and Prices:
 Lite: $2.95
 Pro: $5.95
 Premium: $10.95
Conclusion:
When looking for alternatives to NameCheap, the conclusion relies on your criteria for success.
One essential step in constructing and developing your website is choosing a reliable web hosting provider and the domain registrar. You are not required to use Namecheap, even though it is one of the most common in the business even though it is one of the most popular in the industry.
You will feel perfectly at home with any of the alternatives listed above since they provide services equivalent to or superior to those offered by Namecheap. On the other hand, if you want the best of the best, we suggest going with Bluehost as your web hosting provider.
Because the hosting and domain registration services it offers are of such high quality, you won't need to work with any other companies for any of these needs.
When you acquire a hosting plan with Bluehost, you automatically get charge-free add-ons, such as a free domain name, making it a cost-effective choice. Bluehost is remarkably simple to use for both novices and seasoned professionals alike.